Insight  |  Change  |  Action
Psychological Services
Dr. Somjee has extensive training and experience in evidence based clinical psychology and health psychology services. She works with adults and adolescents and offers individual and couple's therapy.
Due to COVID-19, Dr. Somjee is offering telehealth services on a HIPAA compliant platform. Please call the office for more information.
Individuals, teams and/or organizations are often looking to feel more fulfilled, grow, increase effectiveness, and be successful. Dr. Somjee works as a thought partner and provides bespoke executive coaching services to drive change and growth. Services can be delivered virtually.
Read More
Dr Somjee provides content rich, direct, thought provoking and interactive speaking engagements.  Audiences come away energized and with practical and actionable takeaways.
Read More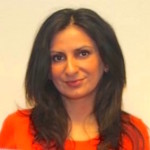 Principal of Lubna Somjee, Ph.D. since 2005, Dr. Somjee is an award winning psychologist and executive coach. She launched her business with a vision harnessing science to support people and organization to grow and thrive. All with a thread of diversity and inclusion throughout her work.
"Lubna Somjee was brilliant in her consultant work with the Office Student Growth & Engagement at Vassar College. Gently guiding us through a team leadership retreat so we could discover leadership pain points specific to our organizational context, Lubna then thoughtfully had each of us hone in on a leadership blueprint in order to develop an action plan to move us to the next step in our work -- independently and collectively. Lubna promptly followed up with a beneficial written highlight of our retreat, which included themes from the session, notes from our brainstorming and recommendations to move us forward. My team felt empowered, energized, and galvanized by Lubna's intentional and thoughtful approach to using our time well."

Wendy Maragh Taylor

Associate Dean of the College for Student Growth & Engagement, Vassar College
"Dr. Somjee worked as a thought partner with our team to help us think through an important decision. She met individually with our executives and key department heads, established strong relationships, and quickly understood our history, challenges and needs. Facilitating meetings with our executive team, she used a process that was thoughtful and provided clarity by identifying our pain points, strengths and shared her insights. Through a series of discussions and action items we not only made a decision that helped strengthen our organization, but Dr. Somjee also helped us think bigger and broader than we originally imagined."

Administrator

Healthcare organization
"It is with great pleasure, on behalf of the American Heart Association, that I recommend Dr. Lubna Somjee for her outstanding guidance and leadership. Over the past six years, I have worked closely with Dr. Somjee on a program designed to re-energize women to prioritize their heart health. The program, formerly known as, BetterU, is specifically focused on women recognizing signs of their number one health threat -- heart disease – and taking action to reduce their risk factors.
As a health psychologist and motivating presenter, Dr. Somjee has led multiple seminars to engage, encourage and inspire participants to look at their entire health profile. She is dived deeply into topics including health psychology, identifying internal stressors, and recognizing social determinants of heart health and disease.
Moreover, she's delivered these tools to participants with kindness and support and connected with attendees by sharing personal stories and anecdotes to support them on their journey.
It has been an honor to consult with Dr. Somjee on this project. I have the utmost admiration for her work, and I look forward to continuing our work together as I personally grow and learn each time I attend one of her presentations."

Danielle Schuka

Regional Director, American Heart Association
"Dr. Somjee's professionalism, expert knowledge and down-to-earth manner make her a standout consultant and valuable investment. Her insights are eye-opening and next-steps workable, opening the way to a higher level of communication, relationship-building and accomplishment."

Filomena E. Fanelli

CEO/Founder, Impact PR & Communications
"Dr. Somjee created and facilitated an engaging seminar to our Team of Executives on workplace culture. She was extremely thoughtful in her approach and really tailored the experience to our needs. Her ability to get the conversation going was impressive! A main goal of the seminar was to leave the session with actionable results and a plan to move forward with this important topic. Dr. Somjee provided the Team with a workable roadmap, and captured key concerns from the Team that provided key insights on what improvements need to be made across the organization. Dr. Somjee was a wonderful addition to the Executive Retreat and I would absolutely recommend her!"

Strategic Planner

Large for-profit organization
"Working with Dr Somjee has been invaluable to advancing my career. Her assessment and feedback were helpful in pinpointing my strengths, and areas that needed further development. The insights and practical approach she utilized allowed me to adopt critical skills, and confidence, to a new management position overseeing a much larger team that I was used to. Additionally, she guided me to clarify what I wanted and needed from my career more broadly, and how to leverage my interests, strengths, for the needs of the company. This resulted in taking on a new team and being able to increase retention, increase morale and productivity."

Senior Manager, national technology firm